Melbourne, Australia – January 10, 2022 – OneCompany.com.au It is an integrated business solutions platform designed for SMEs, startups, exclusive merchants and small businesses. Businesses can manage ASIC, Legal, Tax Compliance, IT, and Digital Marketing services from a single company dashboard.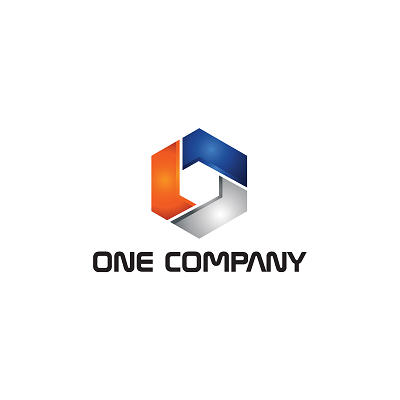 One company provides everything a small business needs to get started, from business registration to regulatory compliance and beyond. The platform offers a unique dashboard experience, where customers will be able to access all their documents on demand by simply logging into their accounts. The platform has seamlessly combined people, processes and technology to provide customers with the best personalized service.
This innovative platform has been designed and developed by a team of Australian lawyers, accountants, engineers and IT experts. The founders conducted research and analysis of the journey of a new entrepreneur. They want to provide the extra love that new entrepreneurs deserve on their business journey because they know the journey can be challenging and isolating at times. The founders want to help new entrepreneurs on their journey by providing convenient and affordable services so that business owners can focus more on their business.
The founders realized that rapid and constant review of regulations makes it difficult for new entrepreneurs to find, analyze, and track information on business compliance. The cost of compliance has increased significantly and continues to rise, paving the way for regulatory technology. According to the company's current CEO, Mr. Tawheed, most service providers use traditional methods in Australia, such as face-to-face appointment-based services, which are attributed to their typical high cost. They believe their business model can improve this process, make it easier for new entrepreneurs, and provide quality service without charging high fees.
They have automated the process as much as possible, which has significantly reduced operational cost. In this way, the services are reasonably priced. In addition, the automated approach to processing and delivery has also increased the efficiency of business operations.
They have designed easy-to-understand forms that can be filled out in minutes. The platform also offers an easy-to-use dashboard experience and fast and secure payment methods.
Here is a quick overview of what OneCompany.com.au has to offer:
The platform provides all types of Business Recordings And basic business-related registration services such as ABN registrationand GST, TFN and trade name registration. A company has simplified the company registration process to the extent that it is now possible to register a company in less than 5 minutes using OneCompany.com.au
The platform also offers four different packages for four different types of business structures. All packages include everything an entrepreneur needs to start trading right away.
The consequences of non-compliance are very high in Australia. This is why the platform included core ASIC-related compliance services and simplified the process.
OneCompany.com.au Simplify legal solutions for small businesses. With the help of cutting edge technology, the platform provides easy and affordable legal agreements and workplace policy documents. One firm's team consists of experienced Australian lawyers who have received extensive training in business law.
OneCompany.com.au Make tax filing fast and easy. The platform offers tax returns and returns preparation services.
One company has a team of experienced IT professionals to take care of the IT needs of small businesses. It offers a suite of industry-specific software and cloud applications that streamline and streamline business processes.
OneCompany.com.au It also offers digital marketing solutions that deliver remarkable results.
Businesses can attract greater numbers of customers with innovative digital marketing solutions offered by One Company.
To learn more about One Company, visit their website OneCompany.com.au. In addition, they are always happy to help with any other questions or concerns that potential business owners may have. Call them at 03 84887995; +61423577489.
Or alternatively, email them at support@onecompany.com.au
OneCompany.com.au
ASIC Certified Digital Service Provider (DSP).
Media connection
The Company's name: One company solutions
contact person: Mr Tawhid Islam
email: Send an email
phone: +61423577489
nation: Australia
website: https://onecompany.com.au