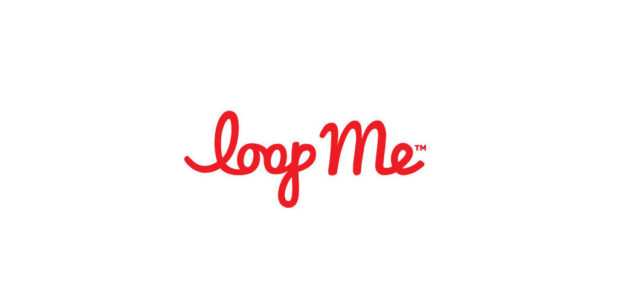 LoopMe ("the Company"), a leading brand-focused mobile advertising platform, today announced Mayfair Equity Partners ("Mayfair"), a leading investor in technology and consumer growth, as its new investment partner. LoopMe has estimated total revenue of around $100m (£73.2m) for the full year 2021, having grown around 50% annually over the past three years, with the majority of revenue now coming from the US.
Mayfair-advised funds are investing $120m (£87.8m) to acquire a majority stake in LoopMe which would value the company at nearly $200m (£146m). The investment will see LoopMe continue to expand internationally while bringing innovative new products to market.
Founded in 2012, LoopMe has transformed the mobile advertising sector through the innovative application of Artificial Intelligence (AI) and Machine Learning (ML) technologies to improve the delivery of real-time media campaigns. Through its results-driven technology platform, LoopMe drives a measurable rise in brand deliverables and more effective targeting across online and offline marketing objectives, including brand elevation, purchase intent, insight, footfall and sales. LoopMe services are currently available via mobile phone; Connected TV (CTV); digital audio; Digital Out of Home (DOOH); and other emerging digital advertising channels. The company's clients include brands, major holding companies, and publishers such as dentsu; Publicis. WPP; Omnicom. Pepsi. Microsoft; Sony Pictures Hyundai/Kia; Warner Media.
Mayfair's investment will allow LoopMe to accelerate growth in its core markets such as the United States while expanding into new geographies, including Japan. Mayfair will become the largest investor, in partnership with LoopMe founders Stephen Upstone and Marco van de Berg, its broader management team and existing institutional investors including BGF.
This investment builds on Mayfair's strong track record in digital media, which includes Talon Outdoor (a specialized outdoor media agency) and SuperAwesome (a leading digital media platform for children). Mayfair is also a shareholder in a number of rapidly growing unicorn companies such as Epic Games (developer of Fortnite and Unreal Engine), OVO Group (a provider of technology-enabled power solutions), and Graphcore (a leading developer of artificial intelligence accelerators).
"LoopMe has experienced tremendous growth over the past 10 years, particularly in the US, within the mobile video app ecosystem and now in CTV," said Stephen Upstone, CEO and founder of LoopMe. "As a leading data and privacy compliant software platform that delivers exceptional performance without the need for personally identifiable data, LoopMe is poised for continued success as the market continues to evolve in terms of data regulation and use. We are pleased to welcome the support of Mayfair Equity Partners as we expand into new geographies and add product offerings. New about data and measurement.
"Over the past decade, the mobile brand-based advertising market has experienced a period of rapid growth, expanding to more than $8 billion. This is a very dynamic part of the AdTech ecosystem, which is supported by increased mobile penetration and desire for content. "We have long been impressed by LoopMe's strong growth and market leadership, and see a great opportunity to continue this path by supporting its capabilities in mobile apps and CTV," said Daniel Sasaki, Managing Partner at Mayfair Equity Partners. and Marco while LoopMe continues to expand and diversify, particularly across the United States, Asia Pacific, Europe, the Middle East and Africa."
"We have been consistently impressed by the outstanding growth LoopMe has achieved to date, with the quality of technology and exceptional results delivered to brands," said Tom McDonnell, investor in BGF. "We look forward to working with Mayfair and management of LoopMe to help drive further growth and strengthen its presence in more international markets as it moves into the next exciting chapter of its growth trajectory."
The transaction is expected to close as per the usual approvals by or before February 2022. Among the key advisors to this LoopMe deal were Raymond James; Orrick. Herrington and Sutcliffe. PricewaterhouseCoopers' strategy Technica. BDO; and Deloitte, and Mayfair Equity partners include Goodwin Proctor; PricewaterhouseCoopers BDO; and GP Bullhound.