Thousands of people are being forced to film hostage-style videos promoting fraudulent cryptocurrency get-rich-quick schemes, as hackers from around the globe hijack and hold social media accounts for ransom.
Singer-songwriter Emma Tomlinson lost more than $3000, after becoming a target of the cruel con that's sweeping across Instagram.
The Brisbane rising star told A Current Affair that a scammer hacked into her account after posing as a trusted friend, asking her to sign-up to a giveaway.
READ MORE: Residents bleed money while cars remain trapped in stacker nine months on
"All of a sudden she asked for my Instagram details and I innocently gave my email and then all of a sudden my Instagram got hacked and I was completely locked out and couldn't get back in," Ms Tomlinson said.
"I went into a state of shock. I couldn't believe it had happened."
The scammers then forced the 22-year-old to film a video endorsing a bitcoin investment scam, with the promise of getting her account back.
READ MORE: Ground-breaking speeding fine court win
"Hi everyone, I've just invested in bitcoin mining and received a profit in three hours… the business is legit and definitely worthwhile and the person I am working with is real," Ms Tomlinson said in the video.
But, the business is not legit and the person behind it is fake.
Instead, they send the videos to their victims' followers, posting it from their profile to try and scam others.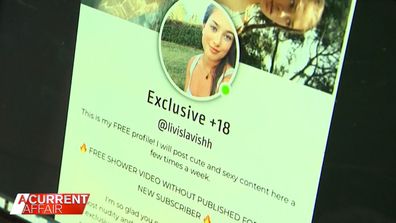 READ MORE: Woman finds missing belongings at Miter 10 outlet amid storage dispute
"They said you have to pay $200 and they made me download an app. Now the app they made me download is called trust. They then made sure I sent screenshots of my movements on this app and how I paid them $200," Ms Tomlinson said.
But, it didn't end there.
According to Ms Tomlinson the hackers extorted her of $3000, threatening her with a website they created, selling fake explicit images of her.
"It said, 'for all new signups free shower videos for a month'," Ms Tomlinson said.
"It just disgusted me."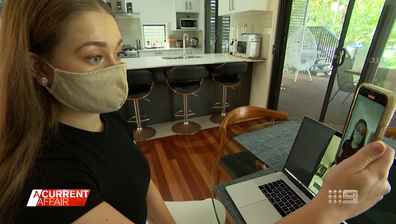 Ms Tomlinson faced dead ends from Instagrams generic help account and said her calls were left unanswered.
"I had a very big breakdown. Yes it may be a social media account, but when it is a part of your business and you've worked eight hard years on it, building your audience, It was everything to me," Ms Tomlinson said.
Analyst from IDCARE, Kathy Sunstrum, said the organization had seen a 40 per cent increase in these sorts of scams in the last year, recording $105 million worth of losses to the cyber scam support service alone.
"It is because it is so effective. If you think a friend is telling you about a good deal you are more likely to look into yourself," Ms Sunstrum said.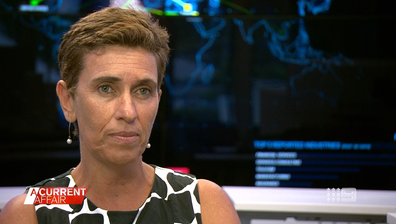 "So many of these social media takeovers can be avoided if people put on the proper privacy setting from the get go.
"Put up a two-factor authentication, not just on their social media account. It is important they have it on their email as well."
The ACCC has launched legal action against Instagram and Facebook owner Meta for publishing cryptocurrency ads featuring Aussie celebrities, including Today Show host, Karl Stefanovic and Dick Smith.
But for everyday victims like Ms Tomlinson, she said not enough is being done to protect them.
"Step up your game, because this is very scary and it does ruin someone's life," she said.
Statement by a spokesperson for Meta:
"We use a combination of technology, human review, and user reports to find and remove violating content, including scams, and we encourage people to report suspicious content when they see it. We provide our community with robust in-app tools to report any content they believe violates our guidelines.
Account safety is our community's first line of defence. We encourage our community to pick strong and unique passwords, to never share them with anyone, and to turn on 2 Factor Authentication in their Settings to protect their account.
Additionally, we recently launched Security Checkup worldwide, a feature which guides people, whose accounts may have been hacked, through the steps needed to secure them. This includes checking login activity, reviewing profile information, confirming the accounts that share login information and updating account recovery contact information such as phone number or email."
In Pictures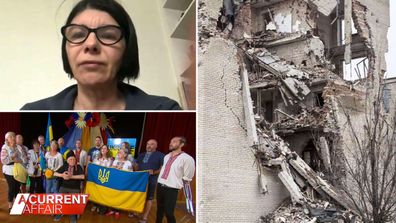 Ukraine crisis: Heroic acts while a nation is torn apart
View Gallery