Your product/service might be innovative, have a great product design and be affordably priced. It may solve some of consumers' biggest pain points. An ad campaign helps ensure your target audience knows the products or services your business provides. Rule #1: Your ad campaign must be effective and grab your audience's attention. If it's not, they'll turn to your competition.
Creating an ad campaign isn't just a call to action to spend money with your business. While having your contact info and product information is important, a killer print ad increases brand awareness so your business's name is the only one consumers think of when they're looking for the product or service you sell.
How do you create that type of ad? A quick tutorial: The ad copy must be easy to read, images should be high-quality photos/graphic design, the color scheme should be on-brand and inviting and your offer must be clear and concise.
That might sound overwhelming for both beginners and seasoned advertisers, but we're going to share some basic design elements great advertisements utilize. We've selected 5 favorite ads and will walk you through the ad design tips that make us love them so you can start designing a print ad (and even digital ads!) that will increase your brand awareness and sales conversions.
1. Make Your Ad Look Good and Consumers Will Feel Good (About Your Business)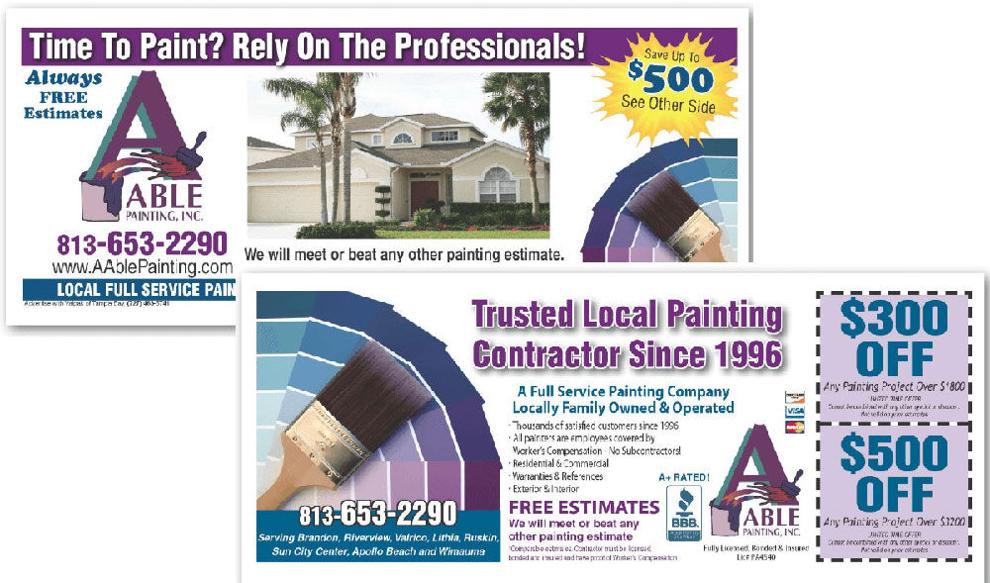 There are different formats for ad templates, too. Direct mail coupon inserts, flyers or postcards will reach your target audience with a different size, providing you with creative solutions based on your ultimate goal – and budget.
2. Motivate Consumers with an Offer They Can't Refuse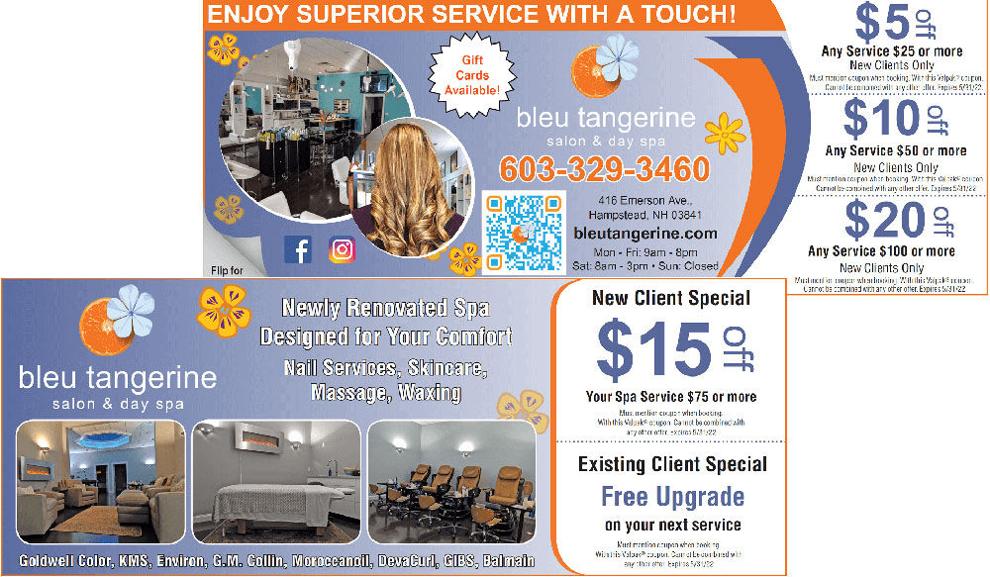 While the offers are all compelling, one stands out: the salon advertises a new client special AND an existing client special! They give a prospective customer a reason to try their business and reward loyal clients with a great deal.
Need help coming up with offers for your business? This infographic can help!
3. Grab Headlines with Clever Copy & Clear Fonts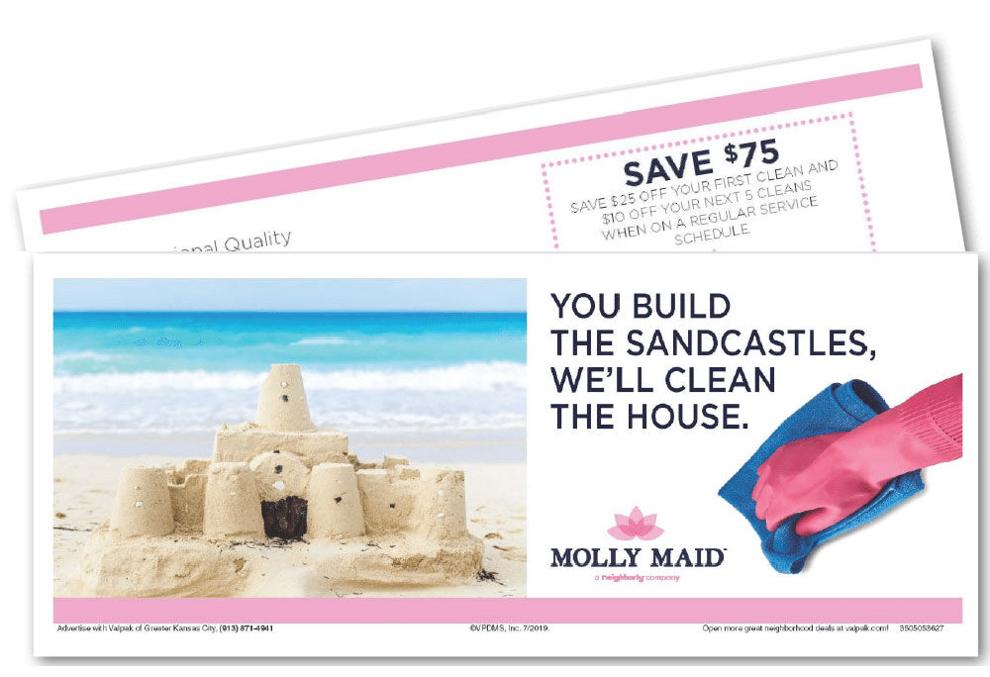 What you say is as important as how you say it – so use easy-to-read fonts and typography. You may have an entertainment business and want to show your company's personality in your ad. There are more than half a billion fonts out there so it might seem like a daunting task (and for beginners, it is) but having the right typeface can pay dividends – and with so many to choose from, finding one that isn't Wingdings or Script will be easy!
Platforms like Canva can give you a huge push in the right direction. They have templates for social media, video ads, web design – you name it! However, if that's a bit overwhelming, a marketing specialist will be able to help you create Facebook ad designs, banner ads, print ads and more that enable you to get your point across clearly and effectively.
4. Recruit the Right Candidates with Thoughtful Ad Design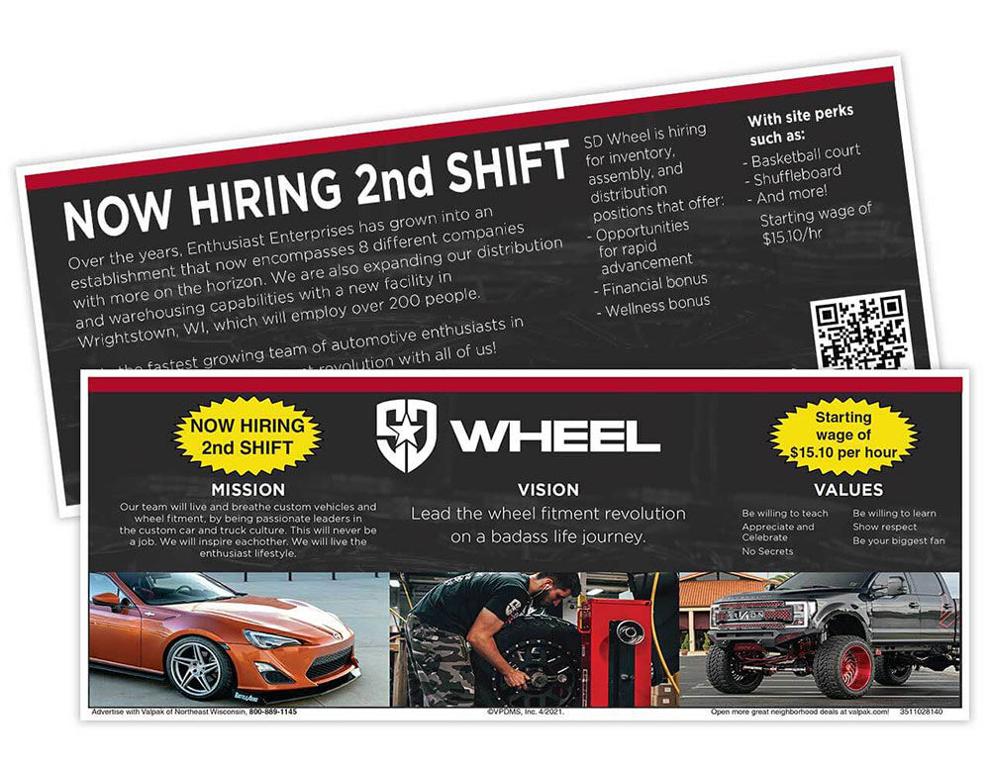 You can mail to a specific demographic with solo direct mail or target an area around your business with inserts and postcards to really stand out. The client in the example makes great use of stock photos and includes pertinent information that a job candidate is looking for. On the back, they included a QR code that linked to the online job posting to make applying easy!
5. Add Some Seasoning to Your Ad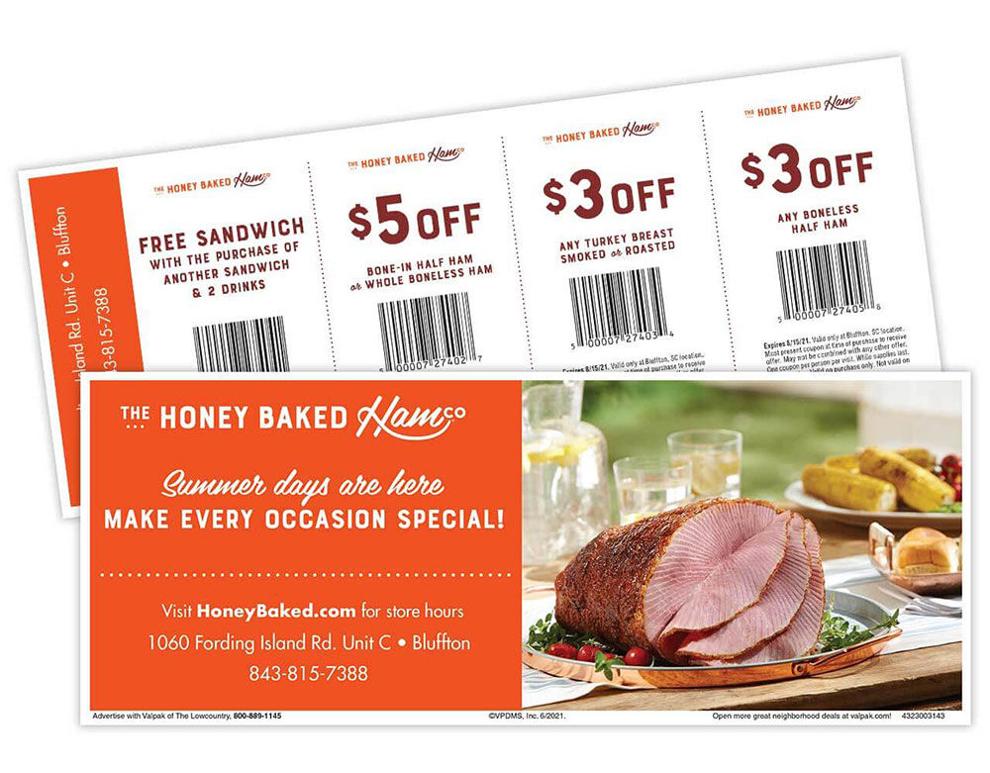 The client considered who their target audience is, what need their product/service fulfills and provided enticing offers as a call to action. And it worked!
"My Valpak ad has proven to generate visits to my store. Within days of the ad hitting homes, I see an increase in foot traffic to the store, caused by the BOGO offer on our sandwiches. We redeem more Valpak coupons than any other marketing source. Customers are always asking when the next coupon will be available."
– Pete W., owner, Honey Baked Ham
More Ad Design Tips
You're one step closer to building an effective ad design! It's all about giving consumers what they want to see and are motivated by. In each of the above examples, the client uses more than one tip in their advertising design. The painting business ad looks great with a color scheme consistent to their brand while making it clear what their business is and providing compelling offers. In the recruiting ad, the auto business uses stock photos effectively and gives prospective candidates a simple call to action (CTA) for applying: scanning a QR code.
These clients have researched, listened to advice and used data to determine how they can get the biggest bang for their advertising dollar.
But there's more to the design process than the 5 ad design examples. The type of ad (coupon, postcard, digital), your target audience and your ultimate goal are factors that should be handled on a one-on-one basis with a marketing specialist. At Valpak, our advertising professionals will walk you through all the available formats, how to create the best print ad and how digital ads can extend your reach even further. Contact your local Valpak office today to get started!
This sponsored content was provided by Valpak and written by Dory LeBlanc.
.