Green Hell VR for Meta Quest 2, developed by Incuvo Games, recently released to a warm reception among fans for being a beautiful and innovative survival VR game. With 20 hours more of gameplay and over 60 mechanics, Green Hell VR offers more depth than many games available for VR today, and that may be reflective of the growth in the market. Game Rant recently spoke with Incuvo CEO Andrzej Wychowaniec about all things related to VR.
Incuvo Games adapted Green Hell VR from its base game, made by Creepy Jar. Incuvo specializes in bringing games to the VR platform, but this comes from a lot of work and experience in the field. Wychowanie believes that VR will be at least as popular as console gaming in five to ten years, and a lot of that was encouraged by the PS VR with the PS4. Now, with PS VR2 (reportedly codenamed NGVR for "Next-Generation Virtual Reality") on the way, we asked Wychowaniec what he expects and hopes to see out of it.
RELATED: Incuvo Games CEO Talks Adapting Games to VR
PS VR2 Features
Sony has yet to confirm every single detail regarding its next-gen virtual reality, but it has shown off what the PS VR2 headset and controllers look like. Several features have been confirmed too, such as 4K HDR, enhanced tracking and improved tech like headset feedback, and new PS VR2 Sense Controllers. It also comes with a simple, single cord to hook up with for ease of use. Overall, everything is promising and many, like Wychowaniec, are excited.
Wychowaniec believes that the PS5 DualSense Controller, with its beloved haptics, is a preview of PS VR2's Sense Controller capabilities. Still, he thinks a ton of elements are promising, discussing its sensor features, options, tracking, sound possibilities, and more. In his own words, Wychowaniec said,
"Yeah, I'm waiting eagerly for the new PS VR2 to arrive. When it comes to the current gen of consoles, I'm a big fan of Sony's PS5 DualSense. I think of the features offered by this controller as a preview of the new quality we can expect from NGVR. New sensor features are shaping up to be very innovative. Sense controllers will be able to simulate the experience of deep immersion, which will be amplified by the headset feedback. A great promise lies though in features that support optimization and performance like eye tracking. These solutions will be crucial to the progress of VR gaming, as they will allow developers to invent entirely new kinds of experiences. Also, I have an opinion that the role of sound in the process of making VR games is extremely underappreciated. Sounds add a lot of immersion. The new Tempest 3D audio technology will allow gamers to be surrounded by realistic in-game sound. Sony claims that the audio dynamically adapts to the player's position and head movement, which is another area where there will be new possibilities to enhance the immersion for them."
RELATED: Incuvo Games CEO Talks Bringing Amazon Rainforest to Life
PS VR2's Potential Impact on the VR Market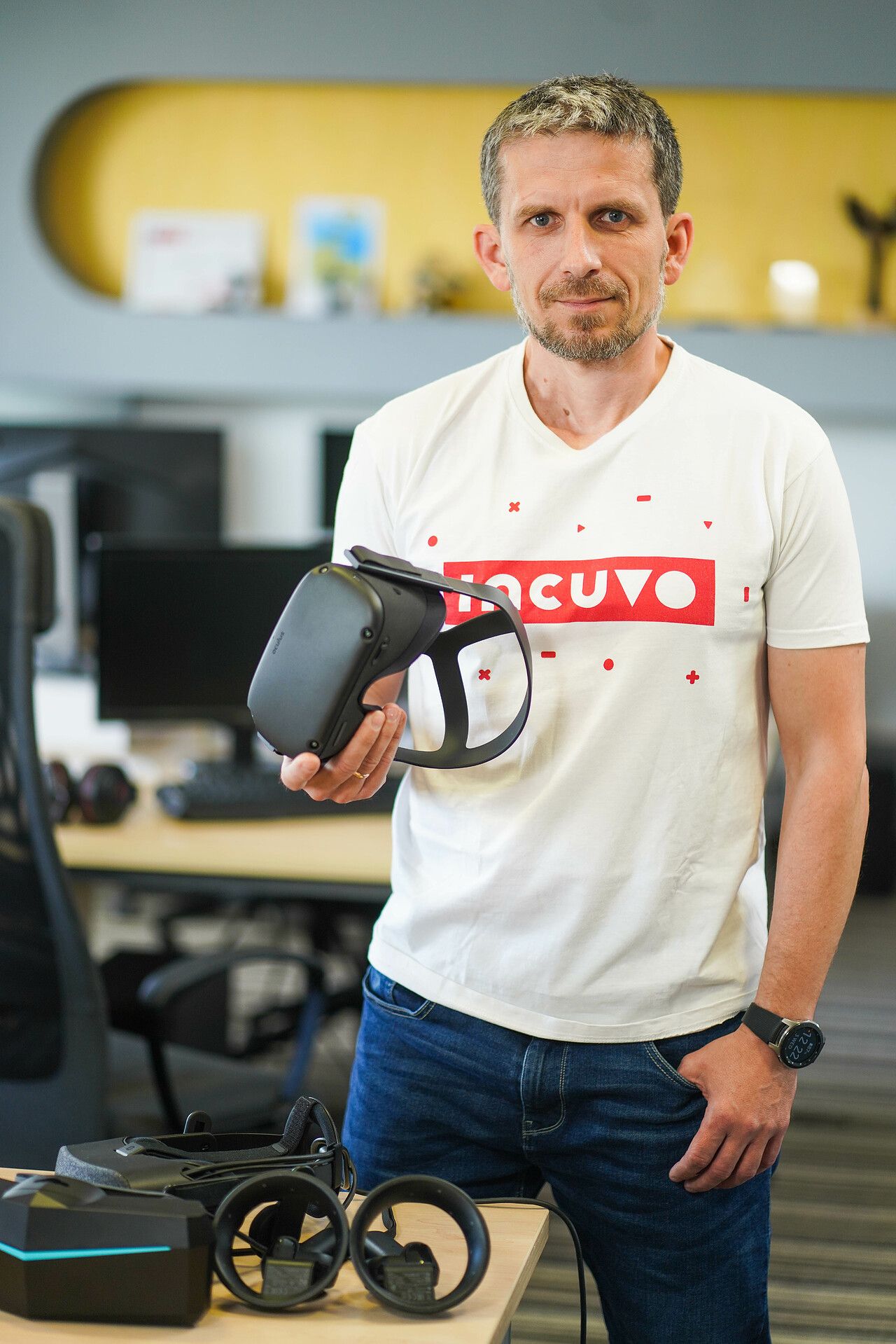 While Wychowaniec had a lot to say about the technical elements of the upcoming VR system, his response to what he hopes for most out of PS VR 2 was much simpler. He hopes, and believes, that PS VR2 can have as much of an impact on the industry as the first PS VR release. Specifically, he said,
"From 2016 to 2020, PS VR sold 5 million units globally (as of December 31st, 2019), which means that it made a big impact on the market. It was also a very comfortable solution, especially at the start. It brought a new quality to home VR gaming. I certainly hope that the new headset will repeat the success and will accelerate the market growth and bring new possibilities in terms of features, user experience, and a fresh dose of competitiveness which always stimulates technological innovation. It'll also be good for developers. New platforms mean new sources of income, as well as the opportunity to raise the quality standards. So basically better games. I believe that Sony will succeed again, and NGVR will bring millions of new VR enthusiasts to the community."
Of course, it'll need solid new games when it comes to launch, but a few strong ones, the right marketing, and a powerful new VR system could accomplish everything Wychowanie believes it could. It should be noted that there are rumors PS VR2 has been internally delayed until 2023, but before Sony decides to reveal more, fans should wait and see. Either way, it does seem to have a ton to offer for the VR market.
Green Hell VR is available now on Meta Quest 2 and will be available on Steam in May.
MORE: Outriders Worldslayer DLC Preview: More Reasons to Grind
Twitch Streamer and YouTuber Kika Has Died at Age 21
Read Next
About The Author