The Omaha, Neb., software and investments firm is buying Utah-based TownSquare to move upmarket to $2-trillion outsourced chief investment officer services
Orion Advisor Solutions is buying one of its most explosively growing customers and getting an OCIO (outsourced chief investment officer) that thousands of RIA clients may find a better fit than a standard TAMP.
The Omaha, Neb., vendor to more than 2,300 independent advisory firms is adding TownSquare Capital's $6 billion from 50 firms to those totals. Orion has $1.9 trillion in assets under administration and $60 billion of wealth management platform assets.
Terms of the deal for the 2018 Provo, Utah, startup with 50 staffers were not disclosed. Foundry Partners in Cleveland is TownSquare's majority owner, according to its ADV.
Going upmarket from Brinker's TAMP service — largely an IBD rep asset manager — may find ready users, says Eric Clarke, founder and CEO of Orion in a release.
"We're excited to add TownSquare to our wealth management business, creating more value for advisors seeking a highly integrated, most-in-one technology suite."
TownSquare CEO and Chief Investment Officer Kurt added "the additional capital provided by Orion will assist in our growth across key product areas and enable us to build an outsourced CIO [OCIO] offering that surpasses that of others in the industry," according to a release.
Hands on
The OCIO market soared 27% in 2021 to $2 trillion and will hit $3 trillion in 2025, a Cerulli report says.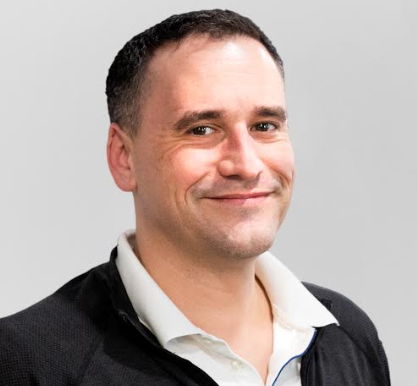 It's in high demand but also commands high fees. The TownSquare ADV says it charges as much as 200 basis points — and as low as 10 basis points.
Indeed, the OCIO market in recent years has outgrown virtually all other market sub-segments in wealth management. See: The super-TAMP 'OCIO' category suddenly, finally looks mortal in 2019, says Cerulli report, but modest reinvention and price cuts could give it a new run
"[An OCIO] is technically a TAMP but a lot more hands on," says Kurt Brown, TownSquare CEO and chief investment officer.
Almost akin to the full-on relationships that Russell Investments TAMPs had back in the '90s and aughts, TownSquare's partnership with RIAs, family offices and other firms extends to the whole book of business and includes help with investment processes.
It can even involve TownSquare sitting side-by-side with advisors to close business and making sure tax loss harvesting happens at the clients level, Brown explains.
"The key difference is that we have no ownership over the client," he says.
technology challenge
TownSquare found a ready market out of the gate and was so overwhelmed by unforeseen growth, it had to tap the brakes in 2021 and only brought aboard one firm.
Existing clients have grown assets 60% annually and their average clients size went up three or four-fold, he adds.
Brown broad hit the ground running with the startup. He took the CIO helm of an Alta Capital large-cap fund in 2004 and grew it to $3.4 billion by 2017.
A core group of advisors who used his fund followed him. Brinker Capital, owned by Orion, is one of those advisors.
Brown got a notion that an OCIO model would have a market and had begun to tack on some of those serevices at his old asset management shop.
With TownSquare growing so rapidly, it never occurred to him to sell. But the technology challenge began to overwhelm him and Orion promised to largely take that part of the challenge off of his hands.
Brand stays
It was Orion's Ryan Beach who approached Brown with the idea of ​​a merger. "We saw the growth happening on the Orion platform, so it made sense to [execute a merger.]"
Post-close, Brown will become Orion's Chief of OCIO Services reporting to the CEO. In addition to Brown, TownSquare's executive leadership team and employees will continue working out of their existing locations as part of TownSquare, which will remain a wholly owned indirect subsidiary of Orion Advisor Solutions.
The transaction is expected to close by early third quarter of 2022 and the TownSquare brand will remain. Orion also expects to close its purchase of redtail by then. See; In blockbuster deal, Eric Clarke gets Brian McLaughlin to remove 'blinders' and sell Redtail to Orion after one football game and three years of 'unreturned text messages'