With warmer weather finally hitting Ripon, local businesses are gearing up for the summer tourism season.
Foot traffic through downtown Ripon typically picks up in the summertime and only has continued to increase throughout the downtown revitalization as Ripon has become a destination for visitors looking to do some shopping, find a quality bite to eat or enjoy the city's small-town atmosphere.
Ripon Main Street Executive Director Craig Tebon noted Ripon starts seeing a significant uptick in tourism traffic around mid-June, fueled by people coming to their summer homes in Green Lake.
"Historically, it's been in the third week of June. The summer homes start to be occupied and it seems like it takes about two weeks for them to do the Green Lake thing, and then they start branching out to the communities after that," Tebon said. "Usually, we see our biggest increase around July 4."
On top of that predictable tourism influx, downtown Ripon has received increased media attention from outside the local area, which has increased foot traffic outside of the traditional tourism season, he noted.
"It's ramping up," Tebon said. "That's the icing on the cake."
Business owners who came to downtown Ripon before the revitalization have seen a steady uptick in foot traffic from summer to summer.
One business owner, DIG Garden Store & More owner Yvonne Baumgartner, noted foot traffic has increased year-round, especially on weekends.
"In the summer months, it's much busier, too," she said, noting the month of May is DIG's busiest time of year as many are beginning work on their gardens.
Meanwhile, Back Porch Gatherings owner Tammy Gutierrez noted foot traffic at her business sees a significant summer uptick from Memorial Day weekend through Labor Day.
She described that period as "typically a higher plateau than the rest of the year."
"It's tourism driven, for sure," she said. "I feel like we're a destination now, so the more people who hear about Ripon, the more people make the trip. We're definitely seeing an uptick a little bit already with nicer weather."
What makes Ripon a destination?
Ripon Main Street has worked with a destination marketing consultant, who said the general rule of thumb for making a community a worthwhile day trip or weekend getaway is to have seven destinations.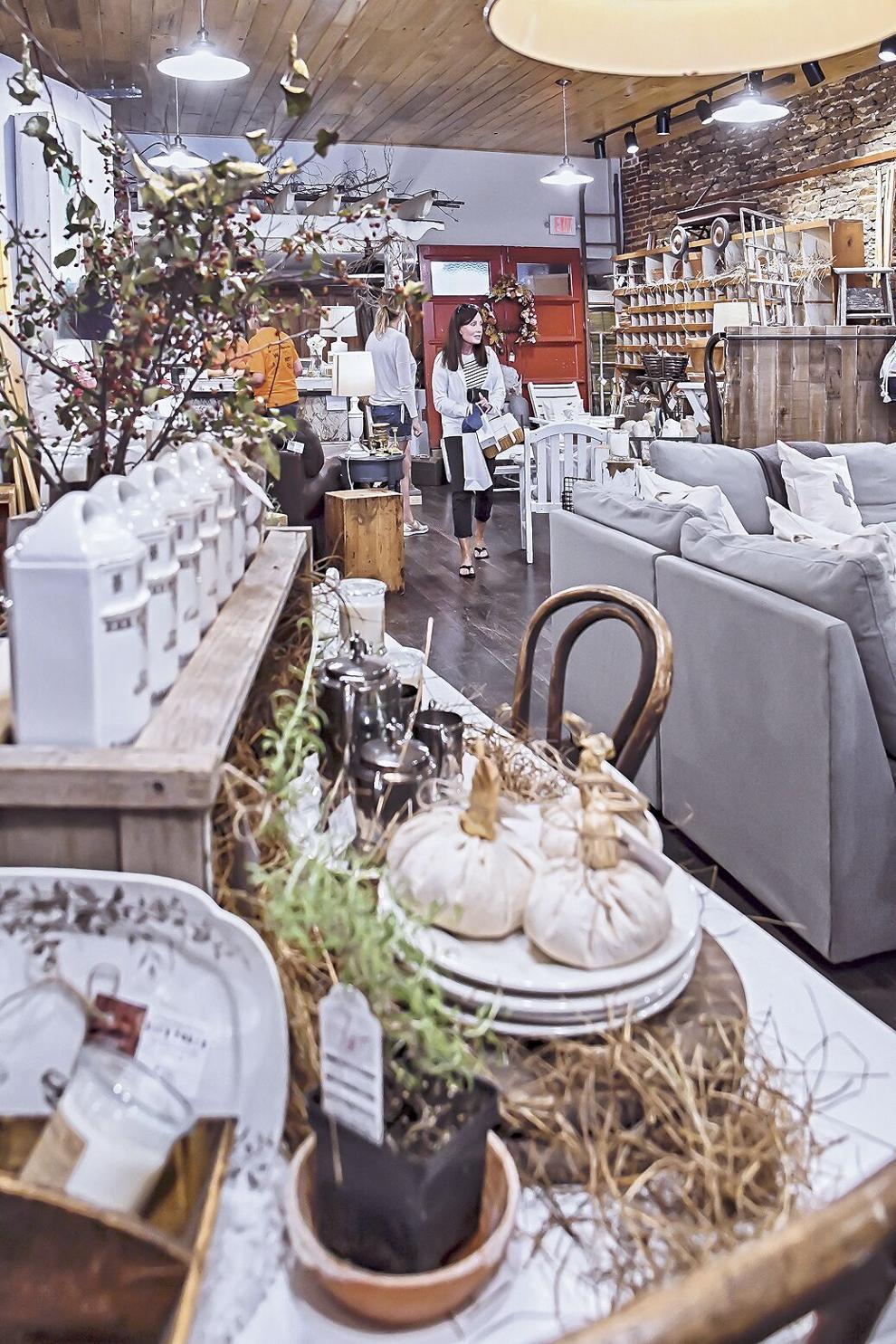 "We've finally surpassed that number, and I think you're finally seeing people spend more time here," Tebon said. "Our core events have finally matured and developed a vibe that [allows Ripon to] finally put heads in beds. That wasn't happening for a long time."
Some of the features contributing to Ripon's success have been having a microbrewery, a winery, a coffee shop, quality restaurants, multiple shopping options and nearby golf courses.
"Not everything is in our city limits, but they're close enough that everything is contributing to making this a destination," Tebon said. "… On a week-by-week basis, the numbers may not be that, but when you add up the things we're doing over the course of the year, there's thousands of impressive people coming here.
"Some come here multiple times a year to take part in events, come to the restaurants and go shopping. It's certainly making a big difference."
Alexandria Games co-owner Patrick McConnell echoed those sentiments, noting that downtown has developed to a point where someone could spend an entire day there and not run out of things to do.
He said a person could start their day at Kristina's Family Cafe for breakfast, walk up and down Watson Street shopping, grab lunch at one of many restaurants, then continue shopping, enjoy Ripon's parks and end the day with dinner at a local eatery.
"There's a wide variety of stuff [to do]," McConnell said. "Having lived in Tempe and Phoenix, [Ariz.] in a major metropolitan area — where you quite literally have every service, restaurant and everything else you could ever ask for within a five-block radius of your house — this is on par with that, but with a higher degree of courtesy."
Meanwhile, Knuth Brewing Co. owner Dave Knuth said one of the things that makes Ripon a destination is it has a "quintessential, small-town downtown that's growing and thriving."
"People remember what downtowns used to be like when they were kids, and I think when you can go visit and feel that again, it's almost nostalgic," he said.
Where are visitors coming from?
Tebon noted studies have been conducted looking at where Ripon's visitors are coming from, which found most live within 50 miles of Ripon.
"A significant majority of our traffic is coming from Appleton, Oshkosh, Fond du Lac — it's coming from within a 50-mile radius," he said. "Those people, when we've had the geofencing surveys, those repeats are happening more than the customer that's coming from greater than a 50-mile radius."
While visitors remain important, DIG Garden Store helps many local customers who live within the Ripon/Green Lake region.
Baumgartner also sees customers from the Fox Valley, Madison and Milwaukee.
Similarly, Back Porch Gatherings hosts customers from as far away as Green Bay and Madison, but also many from closer areas such as Fond du Lac, Waupun and West Bend.
"[It's] like a perfect little day trip where they can come down and shop, eat and then drive back easily by 4 or 5 pm," Gutierrez said of customers traveling from within a 30-minute driving distance.
Similarly, Knuth Brewing Co. sees strong support from the local community, as well as many customers from the Fox Valley, Madison, Milwaukee, Green Bay and even Illinois. Knuth said most of his visitors are from the Fox Valley.
Because of its board game niche, Alexandria Games has customers from Madison, Green Bay, La Crosse, Stevens Point and Manitowoc come to Ripon to play games in the shop.
"In the Fox Valley alone, there's like eight hobby shops, so people have a choice, but the fact that we have so many people who travel to us means a lot," McConnell said. "We've got an 81-year-old who loves playing Magic [the Gathering] every Friday night and drives 45 minutes to get here."
What makes summers in Ripon special?
Summer means different things to different business owners, but it's a season that enables Wisconsinites to get out of winter hibernation to patronize local businesses.
Baumgartner loves summers in downtown Ripon because more people are out and about throughout the day and she gets to have more conversations.
"You're a little more relaxed because it's warm; it's not cold and you're not rushing from one store to the other," she said. "It seems more inviting and people are more apt to walk in if the door is open."
For Gutierrez, seeing new faces and learning where people are coming from is the best part of summer, along with seeing "old friends" who come back year after year.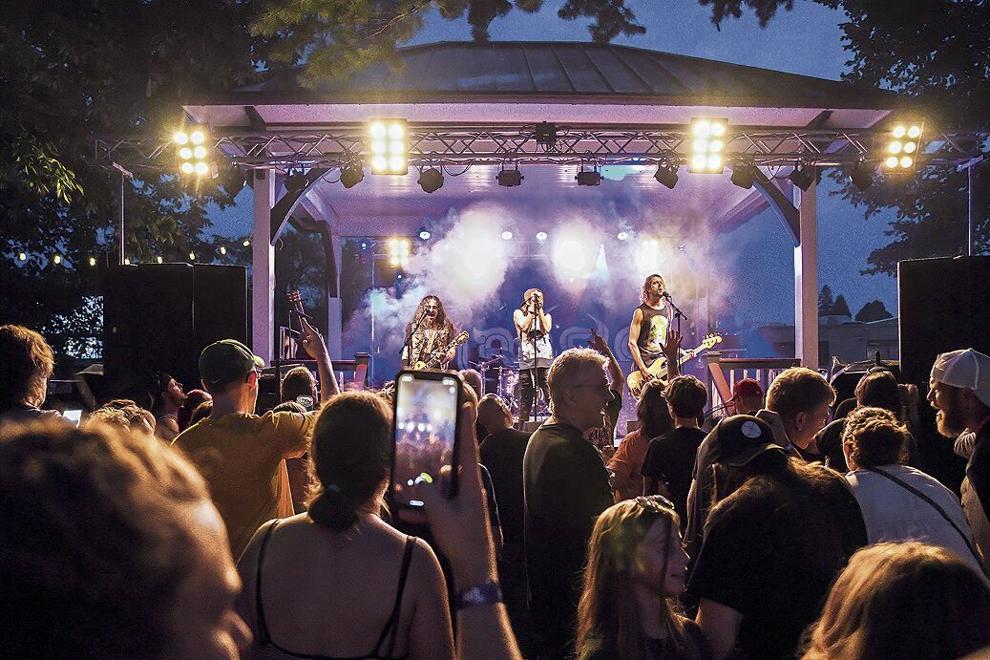 Knuth enjoys walking to work in the mornings, sitting out on the sidewalk and seeing pedestrians enjoying themselves and attending the Ripon Summer Concert Series.
"You can't beat summers in Wisconsin," he said. "And if you can do it in Ripon, where you don't have to fight traffic and fight the crowds, it's even better."
.