Pharma advertising has long been considered second-tier when compared to the rest of the advertising industry. And there are some legitimate reasons why. Nike sneakers and Coca-Cola soda ads will likely always be more entertaining or exciting than regulated campaigns for diabetes and heart disease.
Still, the Cannes Lions advertising festival of creativity was pharma and healthcare advertising's annual chance to shine. For the past eight years, pharma agencies and clients stood side by side with consumer companies and agency hotshots on the biggest advertising award stage in the world at the Palais in Cannes, France.
However, something changed this year. While the awards for pharma and health and wellness were handed out to widespread applause on the first night of the show, for much of the rest of the time, healthcare marketing was relegated to the back of the room and mostly off the main stages.
The pharma and health and wellness category award finalists, for instance, were tucked in the back corner of the basement of the main building. Even people who wanted to see the work complained that they had to search for them. Only three Cannes Lions official sessions this year covered health or pharma advertising topics and were mostly general topics about creativity, diversity or empathy.
There were no pharma and health case study dissections or deep dives into the unique challenges in health and pharma advertising — and, maybe more importantly for the industry, there were no pharma executives on the Cannes stages as they have been in the past. Patricia Corsi was the lone pharma-connected executive; she is the chief marketing officer of Bayer Consumer Health and served as both a speaker and health and wellness jury president.
Patricia Corsi speaks on a judge's panel (Clara Bui/Endpoints News)
Click on the image to see the full-sized version
Even among this year's health and wellness award winners, no gold prizes went to pharma companies. Unexpected winners like Heineken and Harley Davidson did, however, take home the gold for their respective vaccination and "Tough Turban" campaigns.
There are two schools of thought about the disappearance of Cannes Lions Health as an official programmed track. On one hand, it signifies the parity of the industry with big consumer brands, but on the other hand, it also meant fewer conversations, fewer networking opportunities and an overall dimming of the industries' presences at Cannes Lions.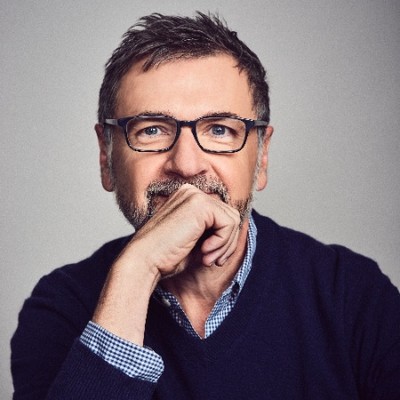 Rich Levy
"I would be lying if I didn't say that I was disappointed so far," said Rich Levy, chief creative officer of Klick Health on the first day of the show. "When you're talking about a multibillion dollar industry in the US, I thought that 31 short list for pharma was remarkably small … I don't think it's an accurate view of the work that the industry is doing."
Pharma and health and wellness entries both were way down this year. Total pharma entries dropped to 298, down from 509 last year with 11 total Lion awards given out. In health and wellness, there were 1,213 entries, down from 1,300 last year. There were Grand Prix awards given in both categories, but this was the first year it was required — in the past, judges could pass over a category for the top award if they thought it didn't rise to the level of Grand Prix.
For the second year in a row, the Grand Prix in the pharma category went to a non-pharma company. Dell Technologies and Intel snagged the top prize for their voice app for people with motor neuron disease. The entry — created by VMLY&R New York and called "I Will Always Be Me" — helps people with MND bank a digital copy of their voice by reading a story book.
In the health and wellness category, Maxx Flash's mosquito repellent campaign "The Killer Pack" took the top prize. The repellent is designed to address India's mosquito problem, with a biodegradable packaging that kills mosquitoes outside while a nontoxic coil fights them inside.
Other health creatives and executives agreed with Levy's award assessment, but also expressed concern about the limited health content. The health and pharma panels and award deep dives that were presented got solid reviews, but there were scant few in the official program, along with a handful of unofficial ones outside the main venues.
Several health agency networks set up off-site slates of healthcare and pharma programming — WPP Health and IPG Health both offered multiple panels and discussions at their own sites. CMI Media Group hosted a panel at the Pandora Beach pavilion on audio branding, while other agency creatives like Levy and Bernardo Romero, along with Ogilvy Health's Adam Hessel and both panels of judges for pharma and health and wellness, attended sessions and networked with others in the health community.
Still, there just weren't as many health and pharma people on the ground as there typically have been in the past as agencies cut back rosters of attendees and didn't invite as many clients. That's likely in part due to the Covid-19 pandemic recovery year of Cannes Lions this year as well as budget considerations in general.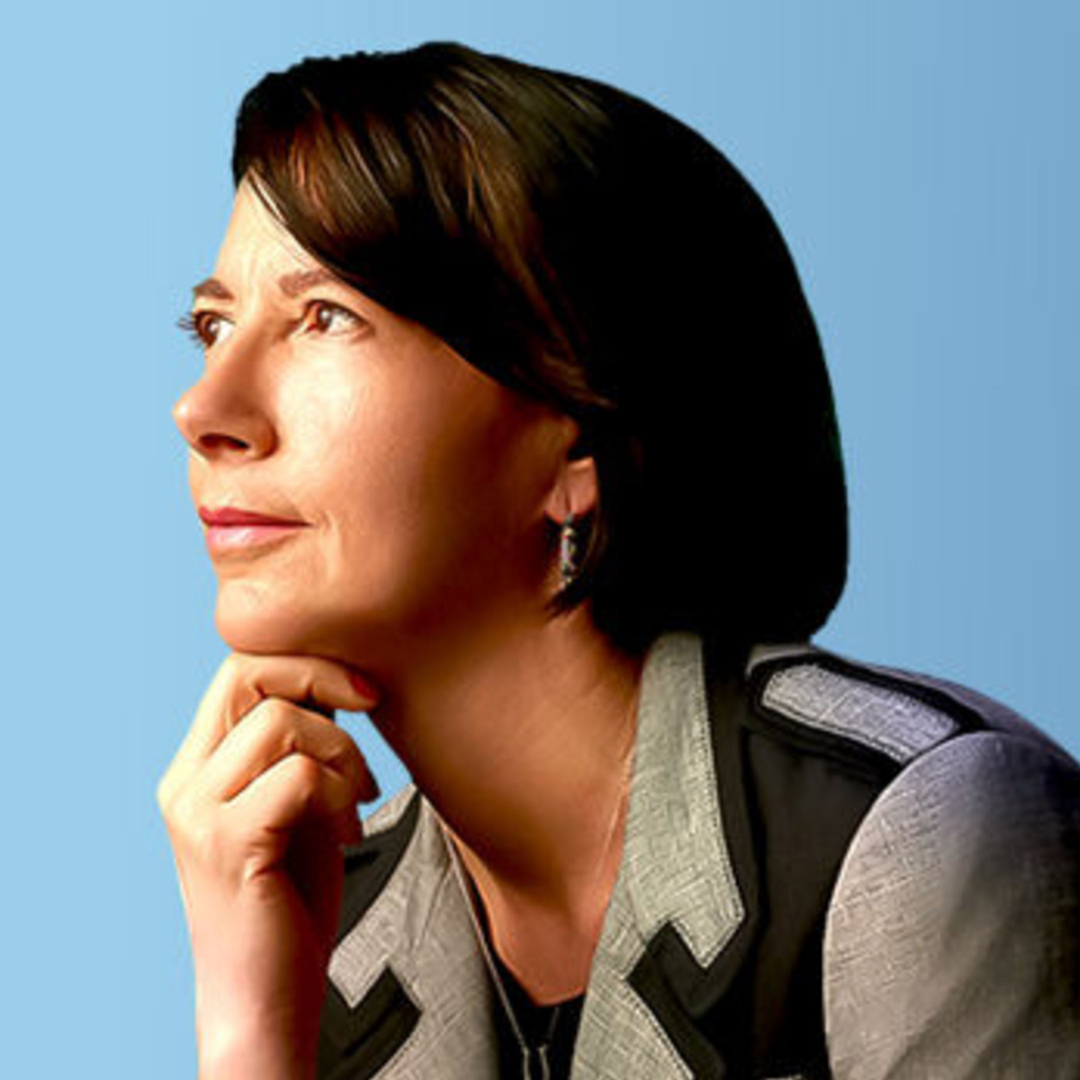 Dana Maiman
Dana Maiman, CEO of IPG Health and a long-time Cannes Lions attendee said, "I'm hoping the changes honestly are just temporary. Because I remember when I first started coming here — I think this may be my 10th one or so — but back then it was consolidated. It was really liberating when it was focused and broken out, even though clearly there's a lot of crossovers and all of that. But I think there is something very special about celebrating the creativity in our world because we can all agree, it is more challenging."
Hessel, chief creative officer at Ogilvy Health, said one reason for fewer entries was heavier curation down to just a few this year, but added that no matter the numbers, Cannes and other marketing award shows are still important for the industry.
"Just celebrating great work in any category is what the industry really needs and also maybe to pull back a bit — everybody's looking for that one crown jewel, but there's so much great work out there that should be celebrated," he said, adding, "When clients see great work, they want that too, so that's the bar."
Corsi, meanwhile, said she wants to see more creativity from pharma marketers. She finds that creatives in the pharma industry are often trained to be more conservative, because if you cross the line, you face regulators — but she would like that to change.
"We really believe that there is a great opportunity for us to raise the bar in this category," she said. "Work in health and wellness consistently across the years has not been the most inspiring."
That doesn't necessarily mean the work should be more complicated. According to Corsi, sometimes the simplest idea is the best. What she wants to see, though, is more outside-the-box thinking.
A handful of execs, including Corsi, noted that the Covid-19 pandemic has served as a wake-up call for pharma companies discovering what their role should be with patients. Pharma advertising is becoming more of a conversation as opposed to a one-off encounter, Corsi said. Even companies like Walgreens — which facilitated the vaccination of more than 30 million Americans — are taking a new approach to advertising.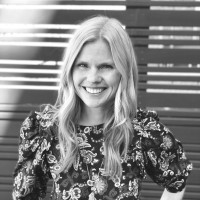 Mel Routhier
"The pandemic, there's no going back. You can't unhear the bell, right? The bell's been rung," said Mel Routhier, chief creative officer of the WPP Walgreens team. "It's a good thing for us to take stock and say we can have more purpose as a brand."
One thing that hasn't changed this year? The level of passion that pharma creatives are bringing to the conference.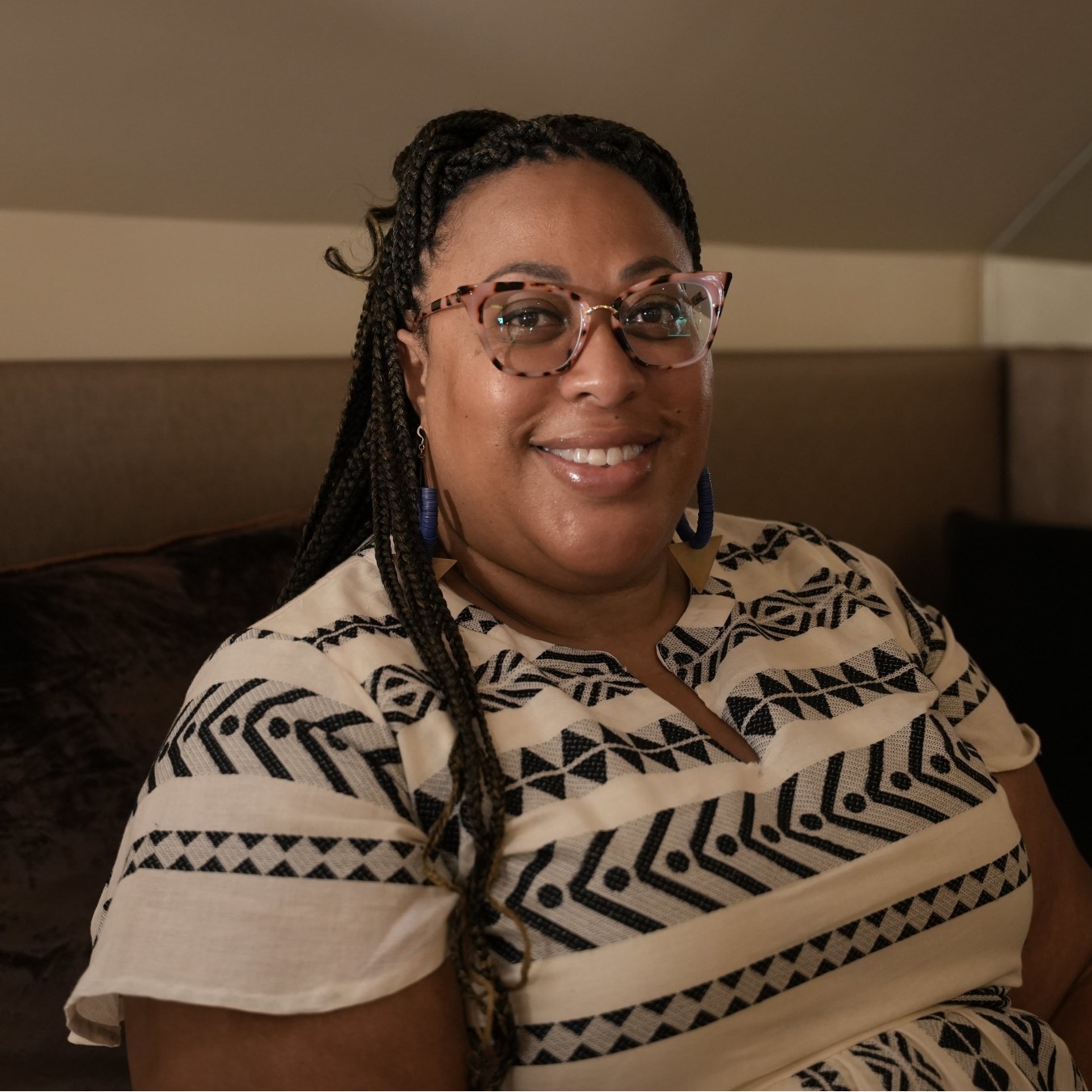 Gena Pemberton
"What I'm taking away now, that I guess maybe I didn't really expect, is how much passion people have in the work that they're doing," said first-time attendee Gena Pemberton, Omnicom Health Group's diversity, equity and inclusion director. "[It's] really impactful to be able to talk with people in different areas, understand a little bit more about the work they've done, and just seeing how excited everybody is to be together again."
In the end, the questions remain. Does Cannes Lions need a separate pharma and health track? Or vice versa, does pharma and healthcare advertising need that spotlight at Cannes? The debate won't be easily settled.
Franklin Williams, director of experience design at Area 23 and a pharma judge, said, "It doesn't really matter who's doing the work as long as the targets are being hit. So I think that's what you're starting to see almost as a trend and a theme. It doesn't have to be, we did pharma because we're pharma. We did pharma because we wanted to do good."
The danger, of course, is that without broader inclusion, specific content and more awards, pharma may lose interest in Cannes.
"It becomes a self-fulfilling prophecy. And what I mean by that is fewer winners every year mean fewer entries the following year. And fewer entries mean fewer winners," Levy said.