IAB GCC have released their MENA Digital Adspend report. The 2021 figures show a huge rise in adspend across MENA, highlighting the level of investment as well as the accelerated growth in the region.
The report, which takes into account 17 countries from across MENA, found that digital advertising reached USD$4.58bn (£3.73bn) in 2021, nearly a full $1bn (£816m) (25.9%) increase on 2020.
Key growth areas:
Social grew to account for as much as 62% of display investment
Video accounts for close to 50% of total investment in MENA having grown 33% YoY
GCC investment dominates with 86% of the MENA total, with UAE and KSA accounting for an estimated 72.4%.
You can download the IAB GCC MENA Digital Adspend report here.
Video and social spend show significant growth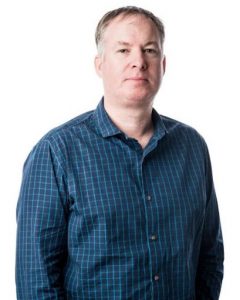 Conducted for only the second time, the IAB GCC is thrilled to be able to conclude our Adspend survey of the MENA region. Applying a methodology that includes actual spends, market estimates, expert interviews and econometric modeling allows us to estimate, with confidence, a broader proportion of the market including the larger platforms who typically cannot provide actual spends. This year we had a significant increase in participants, showing the support and value of this approach and providing us the opportunity to delve a little deeper into the market nuances.
With a growth slightly above the European median, at 25.8% the market has grown by close to USD$1bn (£814.5m) reaching $4.58bn (£3.73bn). Again, we see MENA characterised by Video and Social spending, with both showing above average growth, a trend that shows a little sign of slowing. Looking at relative adspend per capita alongside the relatively low investment in channels such as CTV, Audio, and DOOH, it's clear there is still significant upside potential in this region.
Ian Manning, CEO, IAB GCC
MENA Digital Adspend report clears up misconceptions about MENA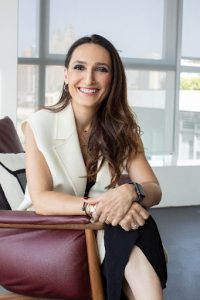 With 30% more companies taking part, the IAB's market sizing initiative is getting more robust and more indicative. These granular insights allow us to go beyond the regional averages. Though they are crucial, they tend to mask the local realities. Take the digital investments per capita: as a region, we trail markets in Europe but, individually, the UAE is in the top 10. Our region is more diverse than it seems and initiatives like the IAB's go a long way to clear up misconceptions and inaccurate assumptions and help inform strategies and plans. The progress we saw in 2021 over 2020 at our own level can now be put into a much broader and accurate context. This is clarity we all desperately needed.
Elda Choucair, CEO, Omnicom Media Group MENA
Video is key in this market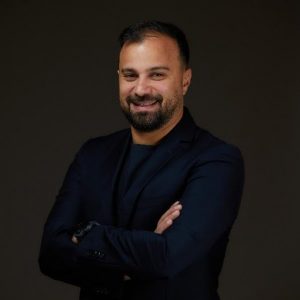 There are Unique challenges in the MENA region when it comes to accurately sizing the market, yet this second study has evolved from our 2020 learnings, allowing us to focus more on the specifics and identify where the opportunities are for future growth.
It's never been more important for us to leverage these insights to motivate clients, educating them on the importance of digital advertising at large. These results underscore what I have believed for a long time – video is key in this market and there is room for us to expand here, particularly across North Africa. Imagine what we could do with more local video content to appeal to this user base?
While we're seeing digital ad spend grow exponentially, ultimately these studies act as a barometer for more than just allocation of budgets. It helps make us more accountable as a region – particularly when comparing our performance to other markets – and it provides a realistic measurement framework to help us be more accurate with future predictions.
Ayman Haydar, CEO, MMP Worldwide
DOOH and audio key areas for media partners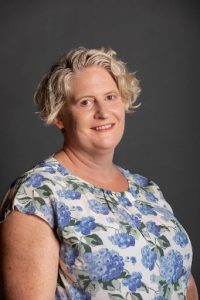 The IAB MENA AdSpend report is an essential and important initiative for our industry. It provides the only macro regional understanding of digital spend across MENA, as well as increasing granularity. It helps us put statistically significant behind what we (as a leading agency group) know about the region – the rapid acceleration in investment in digital, the skew to social platforms as well as the GCC dominance.
More importantly, it showcases the future opportunities across the ecosystem.
We are barely scratching the surface of addressable media in our region, and believe in the next 2-3 years this will accelerate across media. Two areas of capitalisation for media partners would be digital OOH & audio. The growth of audio/podcasts startups and evolution of current player offerings will undoubtedly lead to an increased in focus as investment starts to follow the consumer engagement.
For large agencies, the fact that currently over 70% of the digital investment falls outside their remit is a healthy sign for the industry growth, potentially a growth which might require increased agility and new business models.
No matter how one looks at it, the future in MENA is bright.
victoria loesch, Managing Partner, MindShare MENA
MENA's agency landscape has transitioned to a fully integrated approach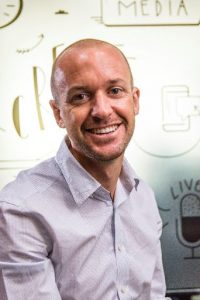 From a macro perspective, the top line finding of the IAB Market Sizing Study for 2021 in the MENA region indicating and 25% growth in digital ad spend over 2020 is significant as it is largely led by buoyant UAE and KSA, who have not only rebounded swiftly from the global pandemic, but also from sluggish GDP growth for the second half of the last decade.
The assessment of the report that there is 'more growth available' is also reflective of where the region is coming from in terms of digital share of total ad spend. Continued investment in talent in the digital space over the past 10 years, from lagging behind somewhat, to now having the key elements needed on brand, platform, and agency sides in place. In short; Brand managers are more digital saving, there is a lot more digital content being produced natively by creators and publishers, the ad platforms are as sophisticated as anywhere else in the world and finally, the agency landscape has transitioned to a fully integrated approach to planning and buying.
Of the USD$4.58bn (£3.67bn) market size, with social accounting for USD$2.89bn (£2.3bn), the makeup of that ad spend in terms of new formats, creativity, and marketing services ecosystem, has been flourishing on that back of that investment, and this bodes well for the future. In particular with what it can mean for 'spillover' from the larger markets, to the smaller ones.
Richard Fitzgerald, CEO, Augustus Media
Understanding consumers has become indispensable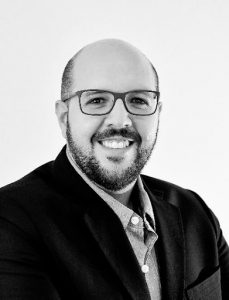 The IAB's 'MENA Digital Adspend in 2021 Report' is an invaluable contribution to our understanding of the digital advertising market.
Today the conversation has shifted and we no longer have to discuss market maturity or the importance of digital in clients' and brands' media ecosystems; Instead, having a deeper understanding of consumer drivers and category behaviors has become indispensable. This study provides a rich and insightful view on what makes our region different and how important video and social have become in the media lives of our audiences. For us at Havas Middle East, following regional consumer consumption trends and the impact of how brands adapt to them is crucial knowledge, as we strive to deliver more meaningful media experiences to our audiences.
Alejandro Fischer, SVP strategy & product innovation, Havas Middle East